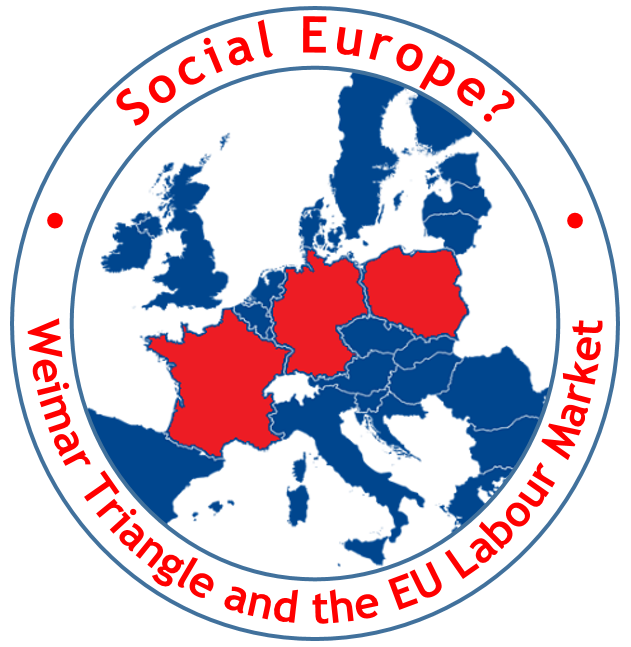 Social Europe? Weimar Triangle and the EU Labour Market
Institute for Western Affairs, Poznań 7-8 / 12 / 2017

Please, register for the conference.

All sessions are translated simultaneously (English/Polish).

Conference outline
Posted workers – it is for a few months one of the main subjects of the European public debate. The dispute about the future of the 96/71/EC directive is an element of a much wider and more important discussion – about the way of functioning of the EU, the European labour market development as well as the meaning of the slogan "Social Europe". This is a space where various visions of EU-future cross, as well as different interests of member countries and social/economical groups.
France, Germany and Poland will certainly play an important part in this discussion. The Weimar Triangle can be seen as a laboratory, where a European consensus may be developed on the question: how and to what degree should the EU labour market be regulated?
The goal of the conference is to identify points of convergence and differences within the Weimar Triangle towards the concept of "Social Europe" and the internal labour market regulations. We would like to enable a discussion of experts from France, Germany, Poland as well as Brussels, which would consider not only national interests and various political perspectives, but also experiences of workers and employers active on every day basis in Weimar Triangle. The look on "Social Europe" issue from two different perspectives – "bird's eye- " as well as "worm's eye view" – can be helpful in revealing fields of agreement not seen until now, as well as in creating a common French-German-Polish position.
the Institute for Western Affairs in Poznan
ul. Mostowa 27 A
61-854 Poznań
NIP: 783-17-38-640
+48 61 85 27 691
+48 61 85 24 905